raw ragbolt foundation cages
Tri Underground are a supplier Ragbolt foundation cages across all three of our locations. These cages are made from galvanised steel and come in a variety of different lengths, PCD, bolt quantity and varying ligatures. These vary greatly as they are made to suit a range of different authorities including Energex, Endeavour Energy and QLD TMR, as well as private installations.
When requesting a quote or ordering a Ragbolt, it's important to know the below information as well as what authority it's required to meet.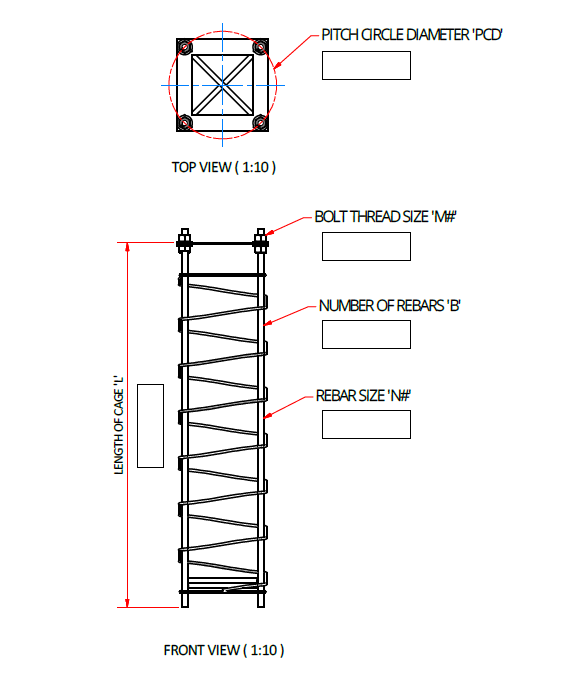 Below is a table of some commonly used ragbolts within the TMR & Energex network. Often, they are put with the below pole type however this is dependent on numerous factors, including but not limited to; soil type, location and governing authority. Always confirm your project specific requirements prior to placing an order.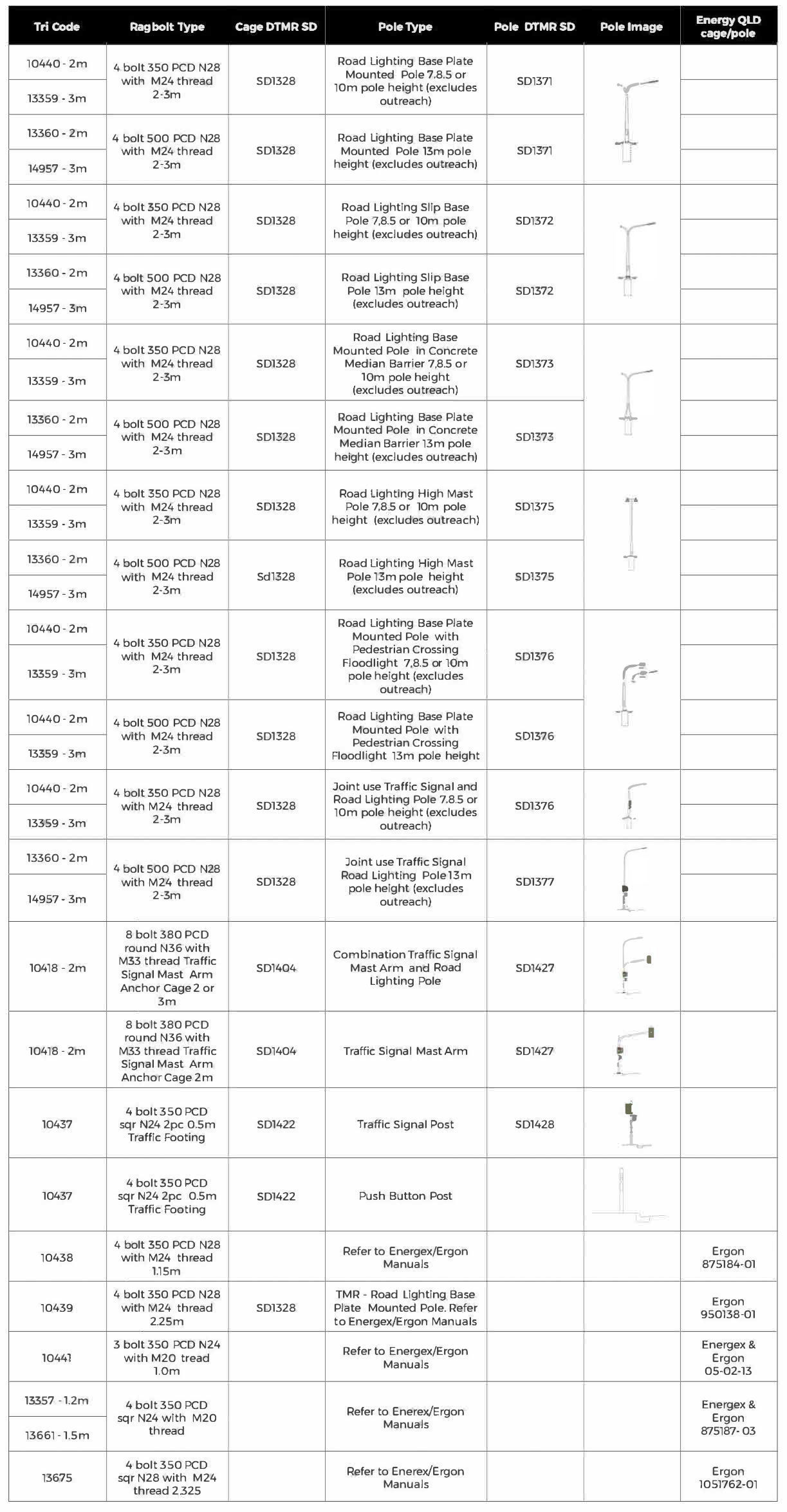 Stock holdings of each type vary from branch to branch so please contact your local branch to discuss this and how we can assist you on your next project.
pre-cast ragbolt foundation cages
Pre-Cast Foundation Cages are designed to be a quick and easy installation solution that eliminate concrete pouring and curing wait time. These are manufactured on site from our QLD branch in 4 standard sizes. These are 800mm deep, 1.2m, 1.5m and 2.3m deep pre-cast foundation. They are cast with 40 MPA concrete with a galvanised steel 4 bolt, 350 PCD Ragbolt. Custom pre-cast footings are available upon request.
Tri Code

Ragbolt Type

Pole Type

Energy QLD 

cage/pole

13671

4 bolt 350 PCD sqr N28 with M24  thread 1.2m pre-cast in concrete c/w  40mm bend

Minor Road Decorative Nostalgia 1 & 2

Energex & Ergon  875187-02

13686

4 bolt 350 PCD sqr N28 with M24  thread 1.5m pre-cast in concrete c/w  40mm bend

Minor Road Decorative Nostalgia 1 & 2

Energex & Ergon  875187-02

13677

4 bolt 350 PCD sqr N28 with M24  thread 2.325m pre-cast in concrete  c/w 40mm bend

Major Road Pole

Energex & Ergon  950138-01

14124

4 bolt 350 PCD sqr N24 2pc 0.5 Traffic Footing pre-cast in concrete to 0.8m c/w 100mm HD Elec bend