The circular pit range (sometimes referred to as CCJ Pits) are suitable in a variety of applications as they provide strength, time, and cost benefits over other rectangular and concrete pits. Circular pits are a PE, smooth walled pit that comes with collars and lids as well as the option of risers and concrete surrounds.
Tri Underground circular pits have sufficient strength for a Class B application, making them suitable for installation where they can be mounted by light vehicles (for example mowers/some tractors) and pedestrians. They are also ideal for installations with multiple conduit entries from any direction as its smooth walls provide stability without compromising the integrity of the pit.
Its lightweight design means they can be manually handled on site without the use of mechanical lifting equipment and installed within a matter of minutes. This in turn reduces installation and transportation costs. Being circular in shape also assists with installations close to kerbing and footpaths as there's no need to align the pits parallel with the kerb/footpath for aesthetics.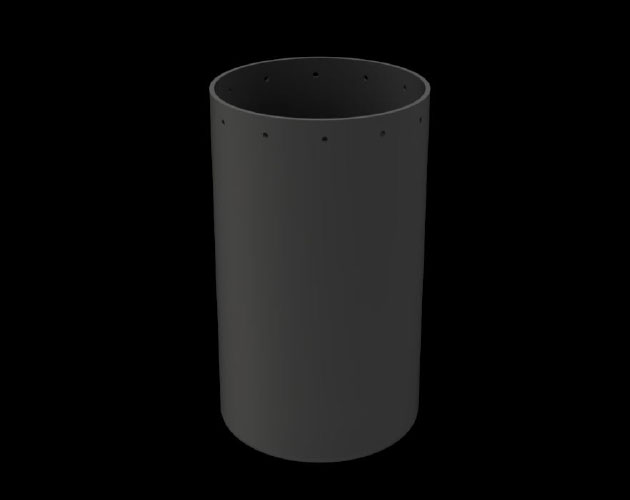 T60 600mm dia circular pits are available in 1mtr, 1.2mtr and split pit options. This pit is manufactured along with multiple options for the T60 collar & T60 Lids, T60 Riser and T60 Concrete Surround to suit a multitude of applications.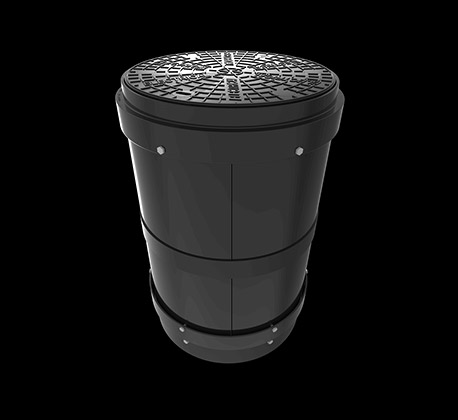 The T60 600mm dia Circular Split Pit (sometimes referred to as CCJ Split Pits) is designed for installation around existing conduits allowing for the installation of additional conduit runs without needing to cut original cables. This is ideal when there is a crossover between different authorities.
The complete split pit is Class B load rated and is compatible with both cover & collar options.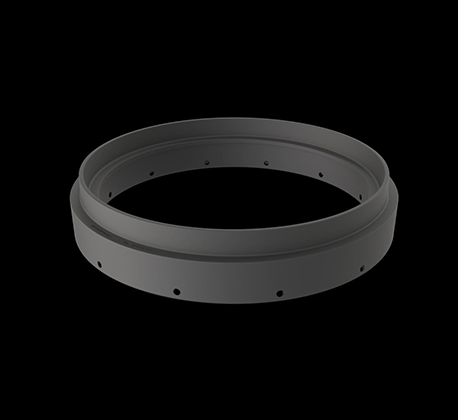 Tri Underground can supply two different collar types – the TRI TUFF Plastic Collar and the Cast Iron Collar.
Tri is the exclusive manufacturer of the Australian made TRI TUFF Plastic Collar which has gained popularity in both Australia and New Zealand as it provides both ergonomic and economic benefits. Both this and the cast iron collar option withstand a Class B load rating and can be used in conjunction with both TRI TUFF Composite & steel circular lid options. For the Queensland Main Roads market, these collars can both be used as per MRTS91 specifications.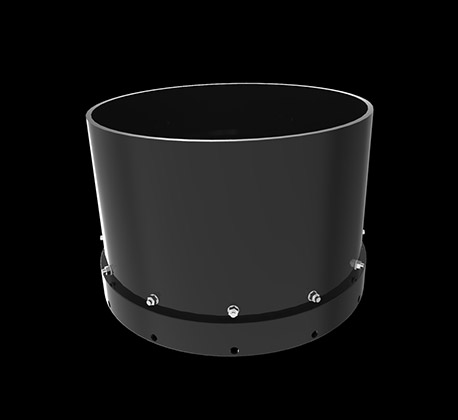 T60 Circular Risers are designed to raise the height of a T60 circular pit after installation. These are available in two different sizes: 350mm high riser & 275mm high risers.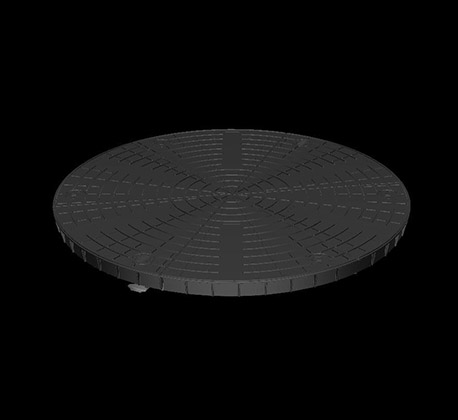 Tri Underground can supply two different cover types – the TRI TUFF Composite cover which is available in T60 600mm dia Circular, T100 1000mm dia Circular and Type 4 sizes and the Anti Slip / Insulated Pain Coated galvanised steel cover.
Both covers are Australian Made and meet Class B load rating. The TRI TUFF cover is a lightweight, lockable version of the steel cover that is made from a non-conductive material to improve safety standards. The steel counterpart is coated in a non-slip insulated coating to achieve this non-conductivity status. For the Queensland Main Roads market, these lids can both be used as per the MRTS91 specification.
Padlock able options and custom labelling options are also available upon request. Ask our team to find out more about these.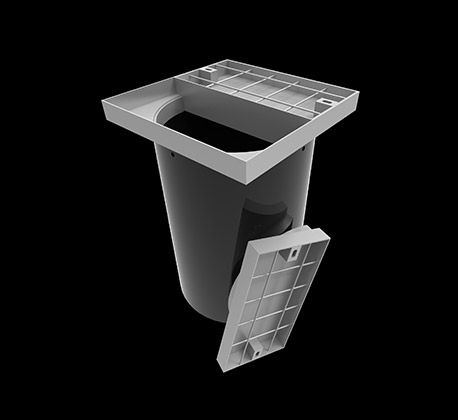 T60 Circular Infill Covers
The 2 part-square to round infill cover is designed to be installed over a circular pit without the need for a collar. These are commonly used in urban council areas with decorative footpaths to blend in with the streetscape. These are Australian made from galvanised steel and are commonly filled with either concrete or 40mm pavers. Custom height options are available upon request as well.